Hazardous Tree Removal Services | Pinellas County
Licensed and Insured Arborists
Trees are a great investment to your home by adding overall value to the property, which is why B&T's Tree Service, likes only to consider the removal of a tree when it is hazardous or a last resort.
Hazardous Tree Removal in Pinellas County
Unfortunately, damage from high winds, lightning, or other physical impacts may leave you with no other option but to have our Palm Harbor tree service remove the tree.
Florida Property Owners Should Consider
Although not all trees are considered to be damaged, many homeowners request hazardous tree removal in Pinellas County due to the fact of the proximity trees are to your home, a street or an area that has high traffic that can be considered dangerous due to the fact they are close to "targets."
B&T's tree service is highly trained to remove these trees and do it with the utmost care to ensure no damage and minimal impact is achieved during these removals.
Why Choose B&T's Tree Service?
It's never advised to try to remove trees yourself because of risks like personal injury or property damage. Our company uses specially trained technicians with the knowledge and equipment to do the job right.
Expert Tree Removal Professionals
At B&T's Tree Service, we're your go-to Pinellas County Arborist, we strive to achieve exceptional customer service to ensure our clients are satisfied with our work. Our staff has a passion for tree care and will do everything in our power to help your trees thrive.
There are many reasons why you may want to remove a tree. Some of which are:
The tree is dead and could fall on its own.
The health of tree is declining and, with all your efforts, it's health is not improving.
Roots are becoming a threat to foundations or underground utilities.
You may want it planted in a more appropriate place.
You may want to remove it because it's blocking your view.
You want to utilize the area for another purpose.
It's grown to be too big for the location.
New construction could also be reason of tree removal.
Contact us today for a FREE ESTIMATE with an ISA Certified Arborist.
B&T's Tree Service provides professional services for tree removal and other tree related services – like tree trimming, stump removal, tree planting, commercial services and guidance for proper maintenance.
If you are interested in learning more about our certified arborists and services in Pinellas County, contact us today at (727) 244-6070 to schedule a free consultation and estimate.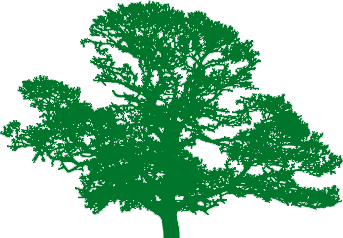 Call Now Button