Tree Trimming, Tree Removal | St. Petersburg, FL
St. Petersburg Tree Service
B&T's Tree Service has been providing quality, professional Tree Service in St. Petersburg for over 15 years. As your local St. Petersburg Tree Service, B&T's Tree Service strives to keep your trees healthy and safe beautiful. As Pinellas County's most trusted, reliable, and professional Tree Service, B&T's Tree Service is happy to provide the St. Petersburg residents with a wide range of tree services.
The urban forest, comprised of trees on private property, rights of way and parks throughout the City, is a valuable asset and resource. The City of St. Petersburg employs an Urban Forester who implements the tree protection regulations, as well as tree maintenance crews who trim and remove trees as needed. For its commitment to preserving and enhancing the urban forest, the City of St. Petersburg has consecutively been awarded the Tree City USA award since 1986.
We are St. Petersburg's trusted tree service company, we offer unmatched experience in order to keep your trees in their best state. We can handle any tree problem, big or small, so if you have any questions regarding our services, contact us today. Sometimes in St. Petersburg, a permit is required to remove a tree, so if you need one or have questions about getting one, click here. Our tree services for St. Petersburg, FL include:
Damage from high winds, lightning, or other physical impacts may leave you with no other option but to have our tree service remove the tree. B&T's tree service is highly trained to remove these trees and do it with the utmost care to ensure no damage and minimal impact is achieved during these removals.
Proper tree trimming or tree pruning can enhance the overall aesthetic of your lawn by maintaining your trees well-being which makes them safer and more stable. Although we recommend regular tree trimming, over-pruning your trees can cause more harm than good, so it is always best to hire a professional to perform the task.
St. Petersburg Certified Arborist Consultations
Dealing with trees isn't always the easiest process, that's why it is important to leave it to trained professionals. Our certified arborist consultants will come to you location and evaluate everything and give you their best diagnosis, and tell you what needs to be done.
Elevation of your trees is needed if you have a tree that has branches growing too low over your roof, driveway, sidewalks, or even your lawn. This service consists of lightly pruning the parent stems of the tree to lift the canopy and reduce the weight of larger branches.
Moss Removal is recommended when our customer's trees accumulate so much moss that the photosynthetic process is inhibited, or the moss creates so much weight on the branches that the branches or limbs start to fail. Once in the top of the tree, our climbers pull out the moss by hand, drop it to the ground, and once out of the tree, all the moss is hauled away in our dump trucks.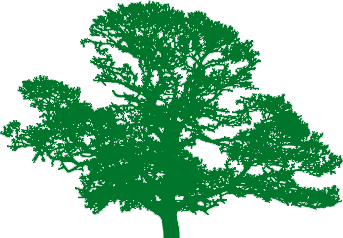 Call Now Button