Things to Do in Clearwater Florida
Clearwater Florida
The century-old city of Clearwater Florida is an ultimate travel destination in the whole Pinellas County area. To its west lies the Gulf of Mexico, where the water is crystal clear and the marine life in absolute abundance. In Clearwater, you can enjoy long summers and short winters. It is a haven for those who want to escape the coldest season of the year. Pristine sands and gorgeous beaches are the main attractions of Clearwater. But the city is not only home to one of the most excellent beaches in the country because it also boasts a plethora of activities for its visitors.
Places to Visit in Clearwater:
Pier 60
Driving to the end of the road of Courtney Campbell Causeway or State Road 60 will take you to the most attractive pier in Florida, Pier 60. It is a 1,080-foot fishing pier that features a recreational park, bait hours, shopping and dining, and spectacular sunset views. At night, it features music festivals and street performers reveling for the tourist's delight.
Clearwater Beach
Never leave Pier 60 without visiting its adjacent and equally beautiful Clearwater Beach. TripAdvisor named Clearwater Beach the Number 1 beach in the U.S. in 2016, 2018, and 2019. It features different fun-filled activities for visitors to enjoy, with the pristine beach and powdery white sand as its main attraction. Digging your toes in the sand that traveled all its way from the Appalachian Mountains onto the shores of Clearwater is an experience that you can not miss. On top of that, it offers shallow waters that the whole family, including the kids, will enjoy.
Clearwater Marine Aquarium
Get up close and personal with the marine animals in the most popular aquarium in Clearwater. It is the home of rescued sea turtles, sharks, stingrays, dolphins, otters, and even birds. Dedicated to the preservation and rehabilitation of aquatic wildlife, you will surely enjoy the entire experience in the aquarium. The assistance of their passionate staff and informative educators is also something that impresses everyone. It is not a large marine aquarium, and its size is its advantage because it makes the immersion with the astonishing creatures quite an intimate experience.
Sand Key Park and Beach
If you're looking for a relaxing or laid back beach experience, then the Sand Key is the place for you. It is not as crowded as Clearwater Beach, and it is no more than 10 minutes away from it. Sand Key Park and Beach is a place where you can enjoy a lot of fun-filled activities. And you will enjoy spending because things are way more affordable compared to Clearwater Beach. It offers a flatter beach that makes it suitable for hiking and jogging along the edge. The beach is filled with little cabanas where tourists can stay to enjoy the day.
The dock is conveniently situated in Clearwater Beach, and it is well-equipped with versatile yachts and small boats. Visiting Clearwater will not be complete without cruising the ocean basin of the Gulf of Mexico. Whether you plan to rent a ship for an exclusive getaway or opt for a guided tour, the trip out on the water will reward you with an experience like no other. Experience the city from a different perspective and enjoy the warm breeze of the gulf while appreciating the pleasing view at sea.
Situated on the high ground off Hercules, this city-owned airport permits take offs and landings from 7 AM to 11 PM. It the where helicopter and airplane tours take off and land after a breathtaking aerial viewing experience of the famous attractions of Clearwater. There is no better way to experience and see Clearwater than from up above. Imagine excellent photo opportunities and spectacular views that this tour has to offer. It will be a great way to celebrate an event, and it can also serve as an excellent gift for your family, friends, or colleagues.
Bilheimer Capitol Theatre
Experience the magic of live performances and harvest the fruit of the labor of every artist and actor in this historic theatre located on Cleveland Street. The Nancy and David Bilheimer Capitol Theatre opened in 1921 and has been the venue of concerts, shows, and theater performances in Clearwater for a century. It is a charming theater that can accommodate 750 people with 6 luxury boxes for a more intimate experience. Book a ticket and experience the elegance that this cultural place has to offer.
Ruth Eckerd Hall
The venue is located on McMullen Booth Road and is considered one of the best performance venues in the country. It opened in 1983 and now accommodates up to 2,180 people in continental-style seating. Ruth Eckerd Hall promises a world-class entertainment experience in different genres such as broadway and theater plays, children's performances, and concerts, including the orchestra. This 73,000-square-foot (6,800 m2) is the largest performance venue in Clearwater and worth a visit.
Cleveland Street District
Food is a part of your travel that can help you relive the moments every time you smell the aroma of that glorious food you ate while on vacation. The intensity of the memories that you will acquire in Clearwater will increase once you visit the Cleveland Street District. It is a beautiful 30-foot bluff that features an array of excellent restaurants together, a great selection of retail shops, entertainment venues, and fun activities for both locals and tourists alike. This vibrant location should not be missed whenever in Clearwater.
If you prefer making new friends and building connections while traveling, then head to the course and put that stroke to use. It is located behind Clearwater Air Park, and it features 4,350 yards of golf with 18 hole executive length course. The 63 par and 113 slope golf facility can offer you relaxation while on an eventful journey in Clearwater. Chances are, you may get an invitation to indulge in a celebratory drink with your new acquaintances who can provide you more insights about the city.
Clearwater Florida Zip Codes Serviced: 33755, 33757, 33759, 33763, 33765, 33767
33756, 33758, 33761, 33764, 33766, 33769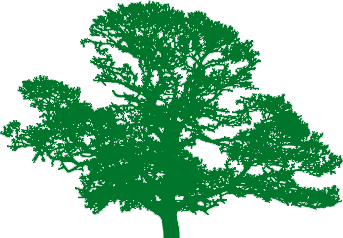 Call Now Button